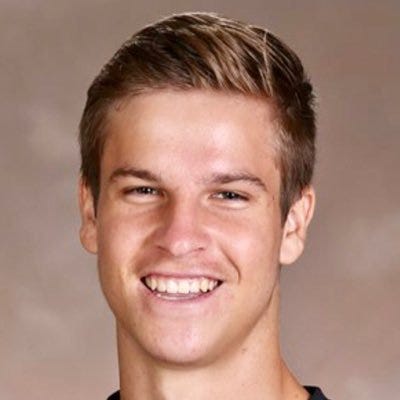 Nov 20, 2020 • 26M
Friday Fuel - November 20th, 2020
Welcome to all of the new Crashing Up family members who've joined since Monday. If you're reading this but haven't subscribed, what's the hold up? Sign up below.
---
Hi friends,
Greetings from sunny California! Here's your weekly fix of Friday Fuel, a collection of things that I've been learning from or enjoying recently.
🎙️Friday Features
Today's guest is a writer and social media lead at the Morning Brew, a daily business newsletter with over 2.5 million subscribers. He's grown his personal Twitter account to over 13,000 followers in less than sixth months by talking about Twitter strategy, building an online audience, and hating on LinkedIn. 
Say hello to Toby Howell.
🎧 To learn more about the the writing process behind the Brew, the difference between running a brand Twitter account versus a personal account, and the cold email that landed Toby the job in the first place, click the play button on the audio player at the top of this email.
📚If you want to read a (pretty rough) transcript of the interview, click here.
If you found this conversation interesting or know someone who's a fan of the Brew, I'd love it if you shared with a friend!
📕What I've Been Reading: Stemming from his initial New York Magazine tell-all, journalist Reeves Wiedeman recently released his first book Billion Dollar Loser giving readers a peak behind the curtain of the multibillion-dollar dumpster fire that is WeWork. The books covers the full arc of WeWork and its founder Adam Neumann's rise and fall, from the company's inception to its outrageous $47 billion valuation (making it the second most valuable private company in the world behind Uber), to its absolute mess of an IPO.
Similar to Elizabeth Holmes of the Theranos scandal, Neumann was a skilled salesman and people person who had mastered the art of persuasion. Despite having no clear direction for the company, he used his wit and charm to woo the best investors in the world to continue to pour in money at lofty valuations. The goal? Grow as fast as possible in hopes of becoming "too big to fail." Turns out giving out 24 month free leases to outprice your competitors isn't a sustainable strategy.
🎧What I've Been Listening To: A few weeks ago, I wrote about Brex's intuitive cold email sales strategy. I first heard about it on an episode of My First Million in which host Shaan Puri, the self-proclaimed "King of Frameworks" walks through his top ten essential frameworks to be followed by any entrepreneur or creator. This episode is packed with actionable advice on productivity, marketing, and getting unstuck. It's a must listen for any aspiring founder or self-starter.
🤯What's Blown My Mind:
Here's an example of the desired "too big to fail" status Adam Neumann was looking to achieve.
I'll let this speak for itself…
🧵A Thread I've Enjoyed:
Each year, tens of thousands of entrepreneurs apply to Y Combinator in hopes of becoming the next big thing to come out of the world-renowned, three month program. With a reported acceptance rate of less than 1.5 percent, being one of 500 to land an interview is an amazing accomplishment in itself. Below is a thread of the top four investor questions you should be prepared for from YC or others (and how to answer them).
My favorite: Explain what your businesses does in simple terms, without using industry jargon. Your investors are not your customers. Everyone should be able to understand who you are and what you do.
🎤Quote I've Enjoyed - "Risk is the tariff paid to leave the shores of predictable misery." - Amar Lavani, CEO of Standard Hotels
Enjoyed today's newsletter? Let me know by clicking one of the links below. All feedback is greatly appreciated.
That's it for this week. If you're new here and want to catch up on some old editions, here are a couple of my favorites: More than a Game and Dunbar's Magic Number. You can also follow me on Twitter or check out randymginsburg.com for more writing.
Thanks for reading and see you on Monday,
Randy